As part of their ongoing commitment to technology and innovation. ROCK Insurance Group felt that their established, flagship Travel Insurance brand, insurefor.com was looking a little dated against its competitors and took the decision to seek a full rebrand for the website, logo, print and digital assets and more.
ROCK has an in-house development team and so only required design work to be carried out for this project.
Casper Creative produced several logo variations looking for the boldest and most representative of the brand. We landed on the one here, a key requirement was that the logo would encompass ROCK's core brand colours and still feel familiar to an existing customer. It was also critical that the new logo was bold, bright and stood out on an aggregator panel (such as on Compare the Market).
Based on the solid foundation of their new logo Casper Creative then produced a range of additional assets for insurefor.com, including:
Brand Guidelines, including typography, tone of voice, imagery, iconography and logo usage
Website Designs for their brochure site
Website Designs for their quote journey and conversion rate optimisation work
Customer Portal Designs
Print/Leaflet Designs (as featured on Design Rush's Best Print Designs page)
Digital Marketing and Social Media Assets
Ultimately this work lead to an improved overall brand that the client was delighted with, we have also helped significantly increase Travel Insurance conversion and delivered a brand that truly stands out against a sea of competitors.
We continue to work with ROCK and Insurefor.com today
Logo
The new logo produced for insurefor.com was true to the original but incorporated ROCK's brand colours and was designed to stand out in an aggregator panel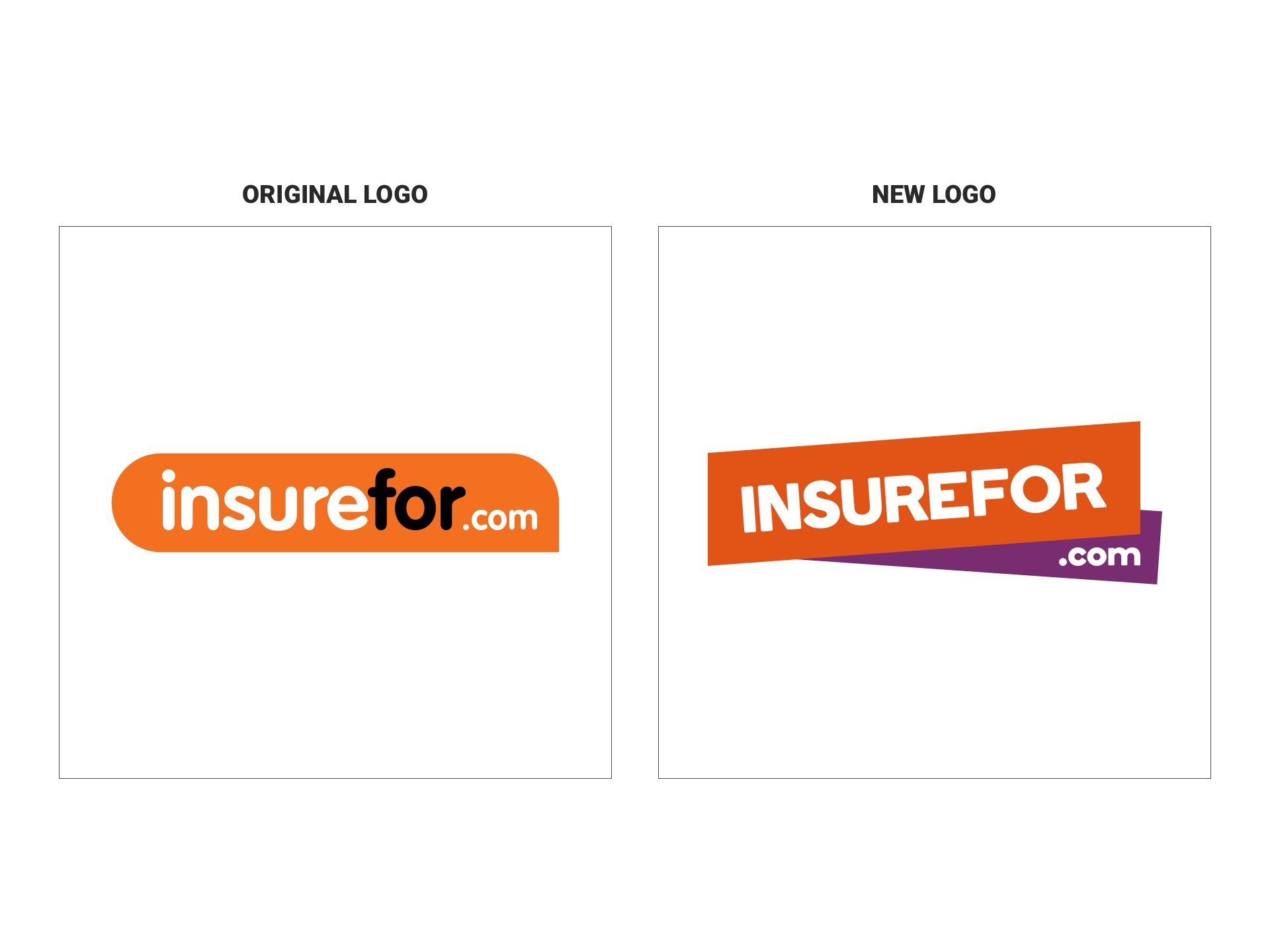 The Website
We significantly changed the website design for insurefor.com. We updated the design for a more modern and conversion focussed layout.