Competition Finder came to us with the concept for a unique new website with one simple aim, to create an entirely customer focused, easy to use website which lists genuine online competitions and educates businesses about the value of competition marketing.
Competition Finder saw the opportunity for this new website but were unsure on how to execute it.
Casper Creative worked with the Competition Finder team to develop a logo, brand, completely dynamic website along with digital marketing and social media assets to help get the word out.
We wanted to make sure that the website and brand had sufficient scope to grow and worked to ensure that visitors could submit competitions themselves.
One key focus for Competition Finder was to ensure that the site was focussed on delivering information to its users first, and monetisation second. It was important that any means we put in place to help the site generate income did not detract from the user experience. It was also important to keep the branding clean and minimal to ensure focus stayed on the content but make promoted competitions stand out.
The Brand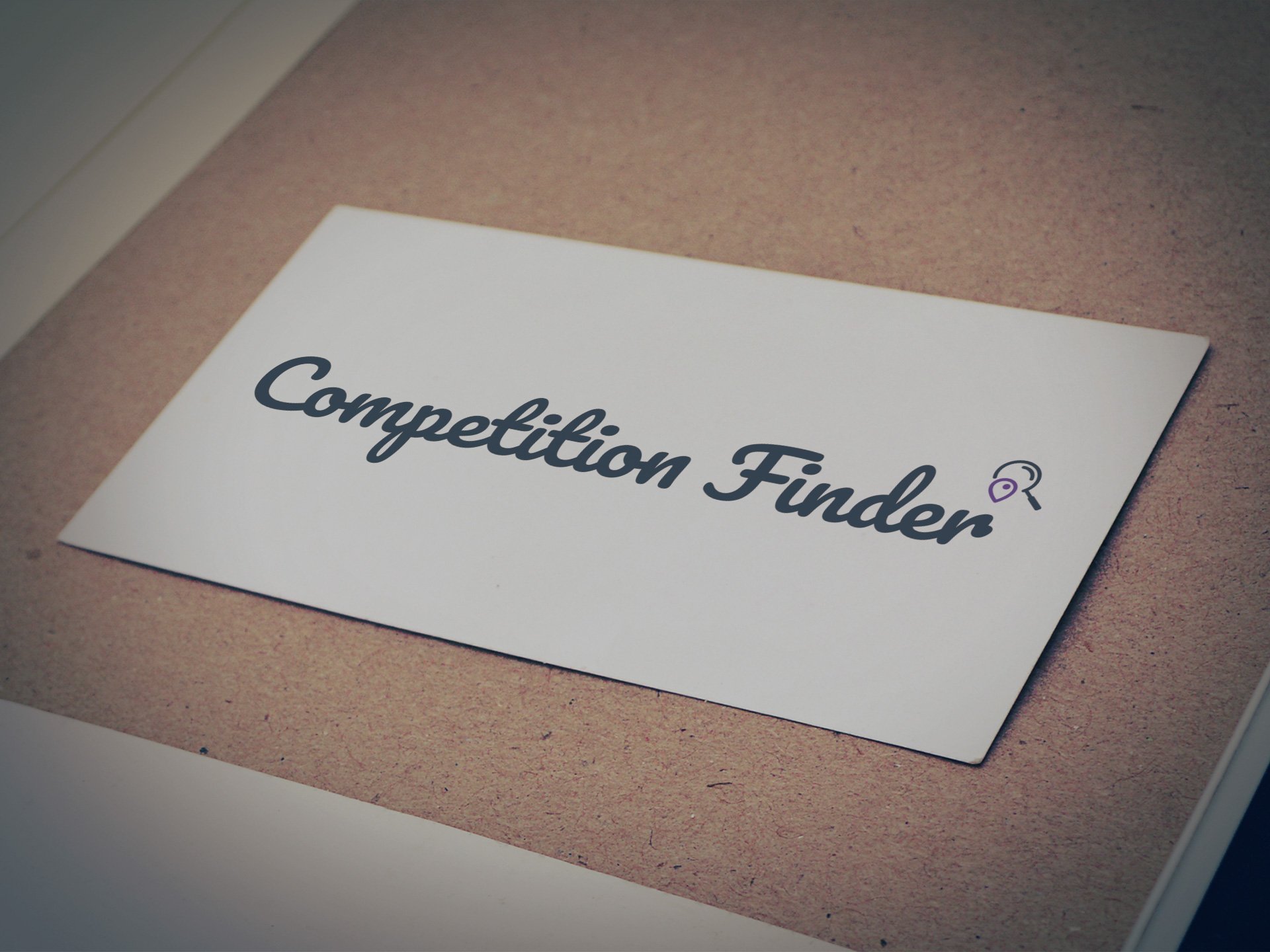 The Website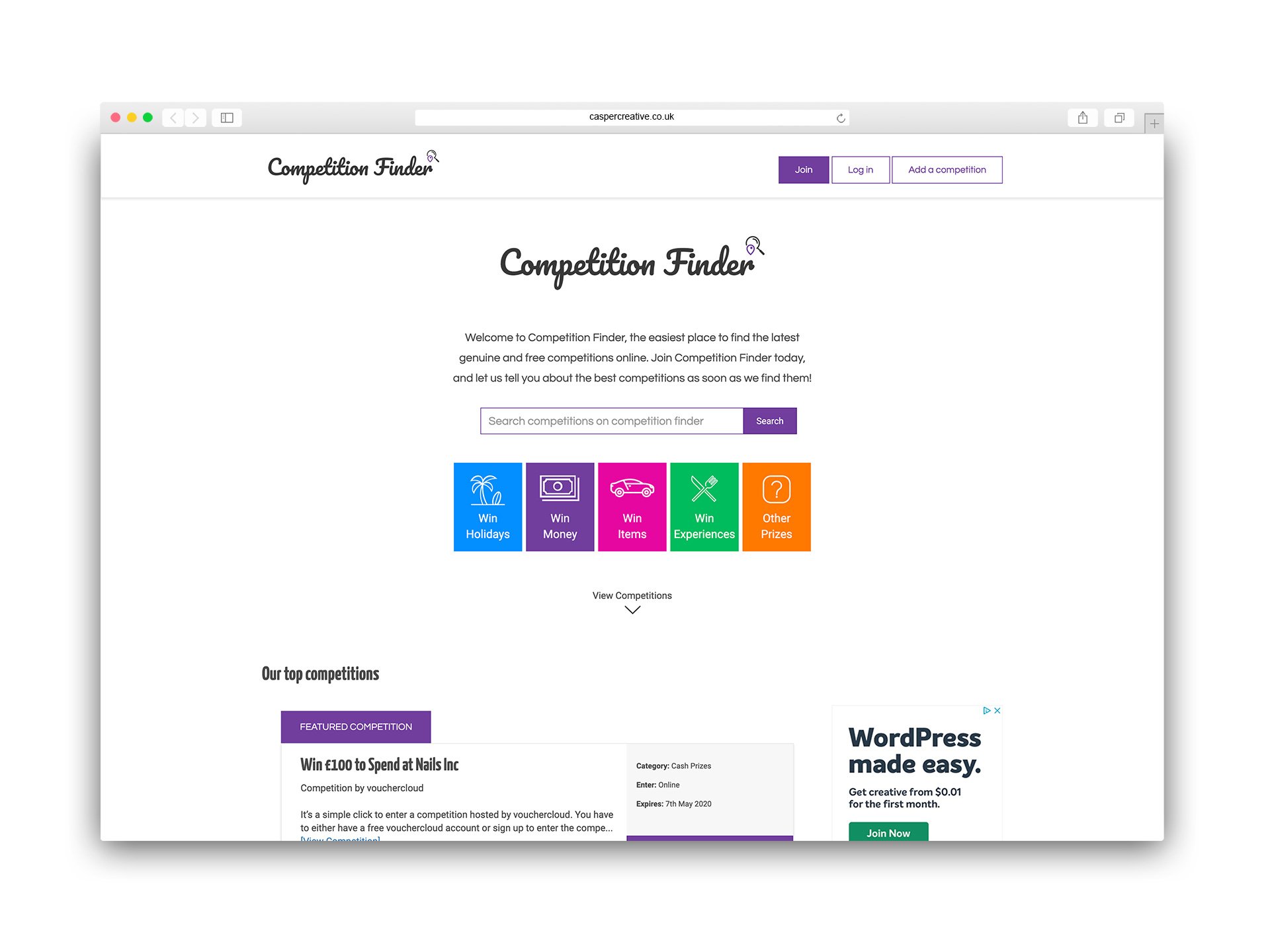 Note: After an incredibly successful first year, we have since worked with Competition on a rebrand that reflects the company's growth and new strategic position. You can view the updated branding and website work in our recent projects.