After an incredibly successful first year, Competition Finder is now in the process of engaging larger partners and offering a range of advertising and promotional services that's attracting bigger organisations.
As the website has naturally matured over the first year, Competition Finder and Casper Creative collectively decided that the branding could benefit from a refresh that demonstrates Competition Finder's authority in comping and competition marketing.
It was important that the branding remained close enough to the original and felt more like an evolution of the existing brand as opposed to a complete rebrand.
In light of this Casper Creative produced a reworked logo, bolder colour palette and more refined website whilst retaining a number of the elements that have been key to Competition Finder's success so far.
The Logo
When working on the logo the client and Casper Creative felt it was important to retain the existing typeface that had become recognisable along with making the magnifying glass ident a little bolder and able to stand out on its own. This is critical as Competition Finder also has a strong presence on social media and uses this as their profile picture.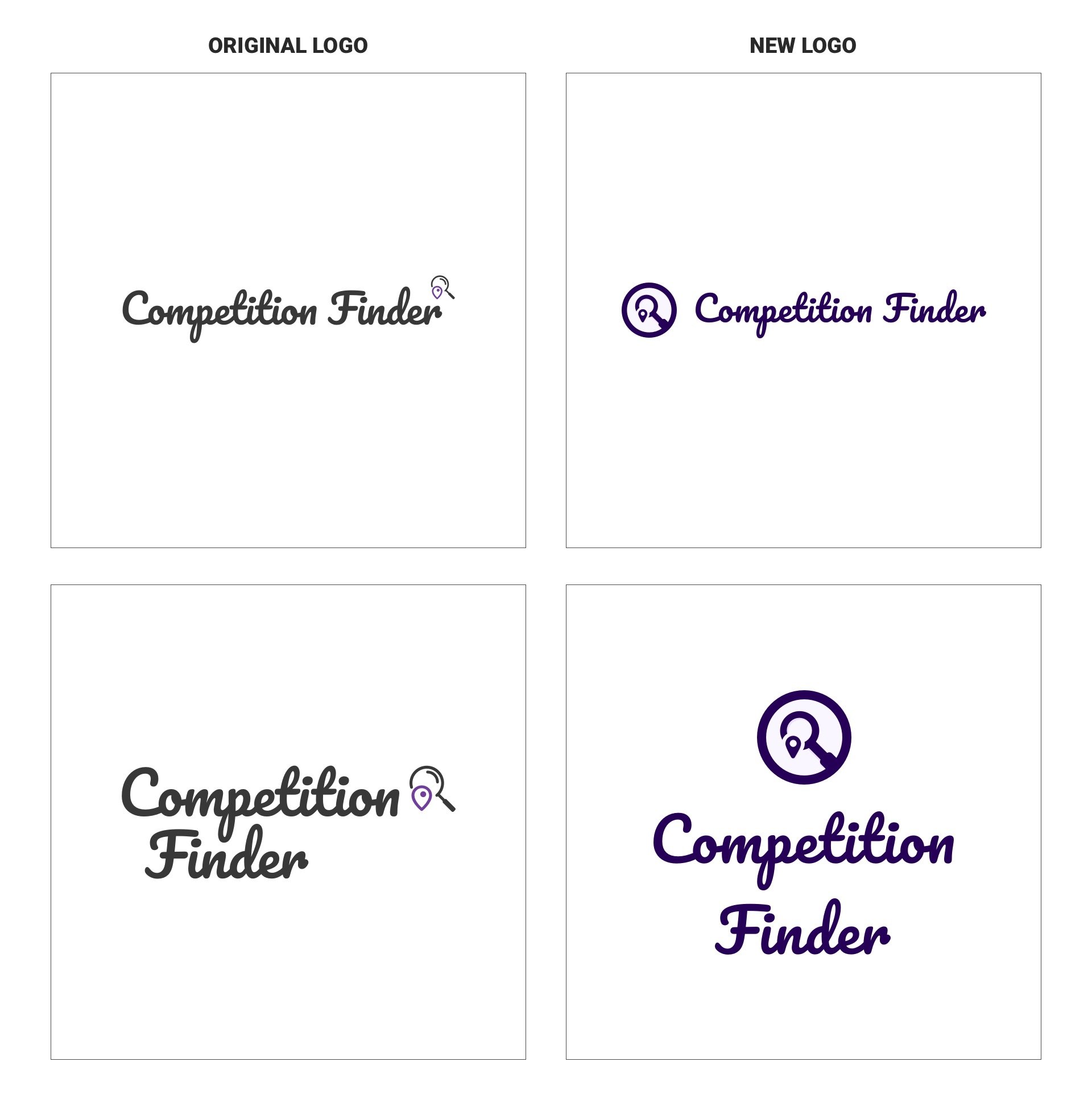 The Website
One of the reasons for Competition Finder's success is their website, users love the ease of finding, entering and reading about genuine competitions and the tiles we use for navigation to different competition sites is a key feature that users respond well to. We wanted to keep the ability to search, submit and enter competitions just as prominent in the new design. Competition Finder always puts the information that users want first so the display of competitions is of key importance with advertising and promotions to be secondary.
We feel this nod to the original design and keeping to Competition Finder's core values has been achieved, along with a more mature and stronger looking website.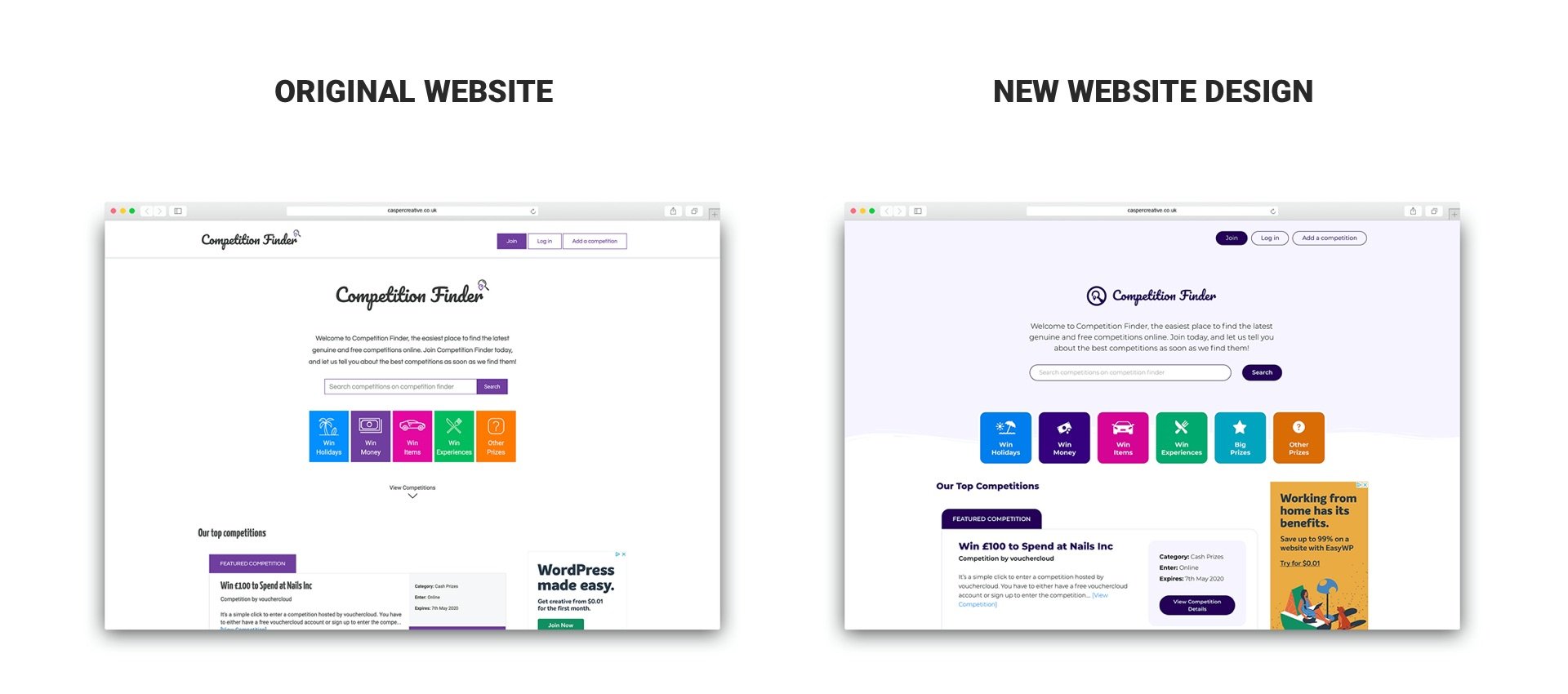 We continue to work closely with Competition Finder today and are constantly refining and improving the design, user experience and performance of their website.
You can visit competition finder at competition-finder.com